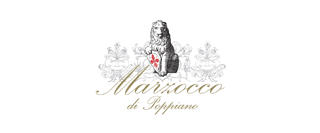 Our company is located in the Chianti Colli Fiorentini area, on the Poppiano hill (300 meters), on the ridge of the hill overlooking San Casciano Val di Pesa; where we have soils rich in stone or, more Tuscanly, pill and galestro.
The company has been in the family since 1975.
It is a reality of about 70 hectares, of which 35 hectares of vineyards and about 8 hectares of olive trees.
Among the vines grown on the farm there are various clones of Sangiovese, a Canaiolo from the fifties, an interesting Trebbiano Toscano, the long Malvasia of Chianti, internationals such as Cabernet Sauvignon and Franc, Merlot and finally whites such as Vermentino and Viognier.
Our olive groves are registered in the olive land register of the IGP Toscano and are located in four different plots, where we find the following cultivars: Moraiolo, Frantoio, Pendolino, Leccino, Leccino del Corno and Coreggiolo. Every year we select the olives and the best cultivar to produce monovarietal oil.
Via Fezzana, 36/38
50025 Montespertoli (FI)