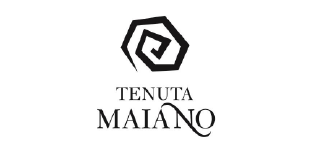 Tenuta Maiano is the realization of an idea born from the need to follow a rhythm. The primordial one, authentic of nature. An experience that starts from the mind of his "Orchestra Master", Gianfranco Nigi, and which continues evolving day by day with the pressing notes of Mauro Araneo and Stefano Nigi.
Passion and love for nature led Gianfranco to develop a very ambitious project: organic farming.
In fact, the beginning of that bond that has proved inseparable between Gianfranco and BIO dates back to 1984.
Immediately verified the sustainability of organic farming in the Montespertoli area, ha found a result beyond expectations. The intuition was positive, like someone who plays without a score.
Now it was opportune to put it into practice. This possibility arises in 2000, when Gianfranco, after consolidating his experience with organic, he decides to create Tenuta Maiano, with the purchase of the first hectares of vineyard land and an olive grove in San Quirico, in the hills.
Now the goal was to diversify the production, to discover new "Terroir". This research of his led him to the acquisition of vineyards also in the municipality of Scansano, where it produces the "Morellino di Scansano D.O.C.G.".
Today the company has an area of 67 hectares of vineyards and about 4500 olive trees, scattered in the scrub of leopard on almost all the Montespertoli area. The operational structure is divided into two cellars (one fermentation and one for storage) and on two campaign management cores. Thanks to experience matured, Tenuta Maiano resolutely refuses the use of modern fungicidal products, fertilizers and chemical herbicides, exploiting instead the ancient agricultural techniques of the territory, such as treatments with products based on copper and sulfur, "green manuring", organic fertilizers, soil processing, in addition to biological fight against various parasitic insects. These methods, although more expensive, allow us to guarantee the consumer a more genuine final product with an unmistakable flavor. Those of nature are ours Divine rhythms. Tenuta Maiano, a whole different music.
Via Fontereggi 4,
50025 Montespertoli (FI)

Phone +39 0571-608644 – Fax +39 0571-658861